Nigerian model, Symba has seemingly blamed the married woman whose husband was shot at a club after she refused Burna Boy's advances for the attack.
The American-based woman who was in a Nigeria for a friend's wedding, took to social media to narrate what transpired on the night of the incident.
She said she went to have fun with her husband and other friends at a popular club in Lagos when Burna Boy sent someone from his team to solicit her attention, which she declined three times in a row.
However, following a third altercation with her friends, a brawl broke out, and Burna Boy allegedly gave the signal for the shooting.
"We were visiting Nigeria from America and London for our childhood friends wedding on the 8th of June 2022, @burnaboygram and his friends opened fire at us in Cubanalagos. My partner and his friend were shot, with both needing urgent medical care. A bullet grazed my partners head and our friend was shot in the thigh, leaving him hospitalized and needing an emergency surgery in Nigeria." She wrote in part.
Reacting to the married lady's narration, Symba pointed accusing fingers at her for the attack and stated that it's likely she gave Burna Boy the impression that she was interested in him with her face and body signals.
The curvaceous model stated that the signals possibly propelled the singer to send someone to solicit her attention.
According to her, the messy incident wouldn't have occurred if the married woman didn't give the singer signals in the first place.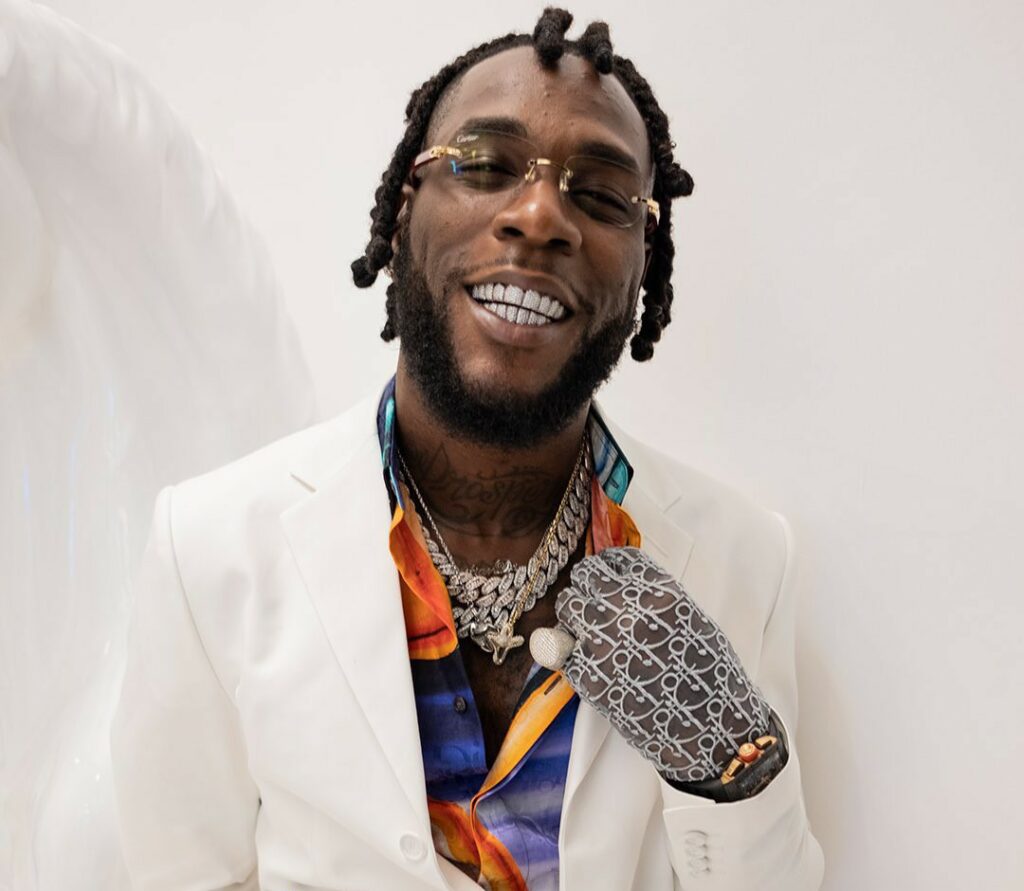 Read as she wrote below,
"I feel sorry for all the victims involved but let's keep it 100 percent official. I would put my last dollar and say that the young lady in question at one point before the altercation might have locked eyes with Burna because it's just normal for people in a club once a celebrity comes in to stare in their direction. I believe eyes locked and in her head she KNEW for sure there was no way she would interact with BURNA because she was there with her partner but I don't think that stopped her from constantly staring (maybe even seductively) in that direction or using body language to convey some sort of attraction. That's what women do especially FANS. That probably kept happening cause it is flattering to know that someone who you are a fan of is showing some sort of interest in you. That then lead to someone coming to her to ask for her to join the table. However if she didn't engage in that back and forth to begin with this probably wouldn't have happened. As a female we do things to fill our egos that sometimes leads us to places that wouldn't imagine it would get to. Now I could be 100 percent incorrect but I HIGHLY DOUBT IT."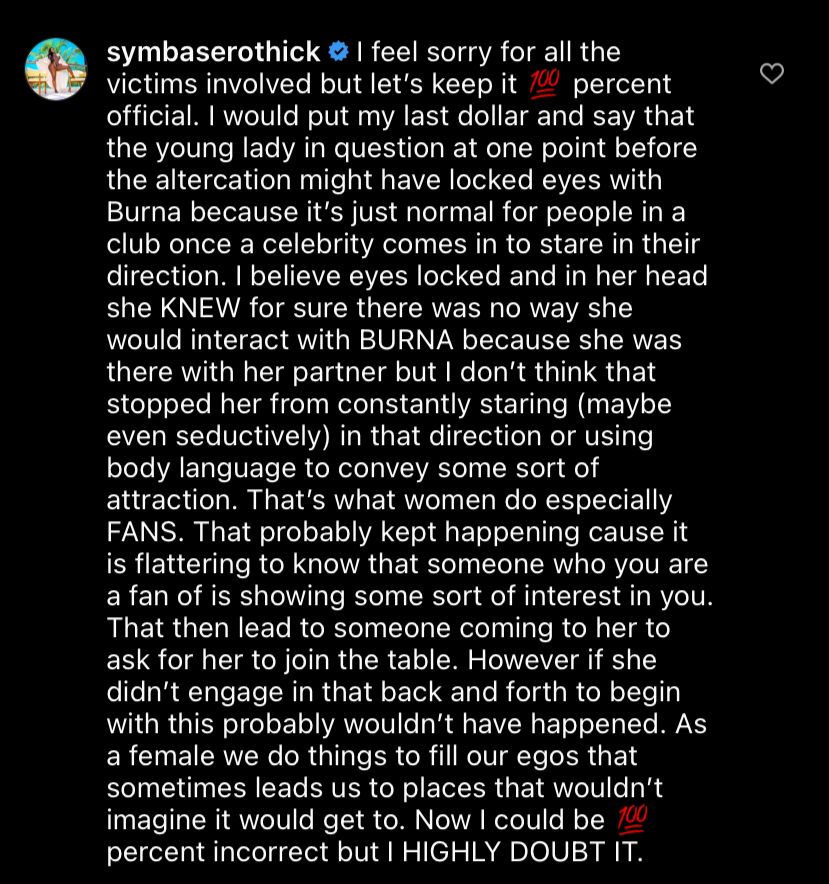 RECOMMENDED ARTICLES